For new MazdaManiac AccessPORT customers or those that may have purchased their Cobb AccessPORT from another source, MazdaManiac offers application-specific, customized tuning calibration files through the MazdaManiac Custom Calibration Service.
These model and modification-specific calibrations are the product of hundreds of hours of tuning and testing and are available for all normally aspirated and forced-induction applications, including those with custom intakes, exhausts, mid-pipes, down-pipes, CAT-deletes, ignition systems, turbochargers, superchargers and nitrous.
The Custom Calibration service begins with a start-up or "base" file that you select from a matrix of start-up options, based on the modifications and model/year of your particular vehicle.
After following the step-by-step instructions you will receive after subscribing to the service and selecting the appropriate start-up calibration, you will then submit datalogs in real time via Google Hangouts on the dates and times listed in the linked schedule below for additional personalized customizations and adjustments specific to your particular vehicle. You may continue to do this over a period of up to six (6) months from date of original purchase, based on your needs and data you provide about your vehicle's performance and engine data to further enhance the power and drivability of your car.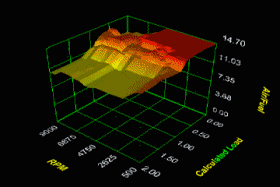 Those that have acquired their AccessPORT from other sources or are wishing to extend their MazdaManiac Custom Calibration Service subscription beyond the six month service period can purchase this service using the "Buy Now" option to the right.
Base calibrations are provided by download and updates are generated in real-time via Google Hangouts, so there is no additional shipping and handling charge! To participate, you will need an internet connection and access to Google Hangouts.
MazdaManiac Custom Calibration Service®